Enabling FAIR Metadata Management on the European Level by using HMC Base Services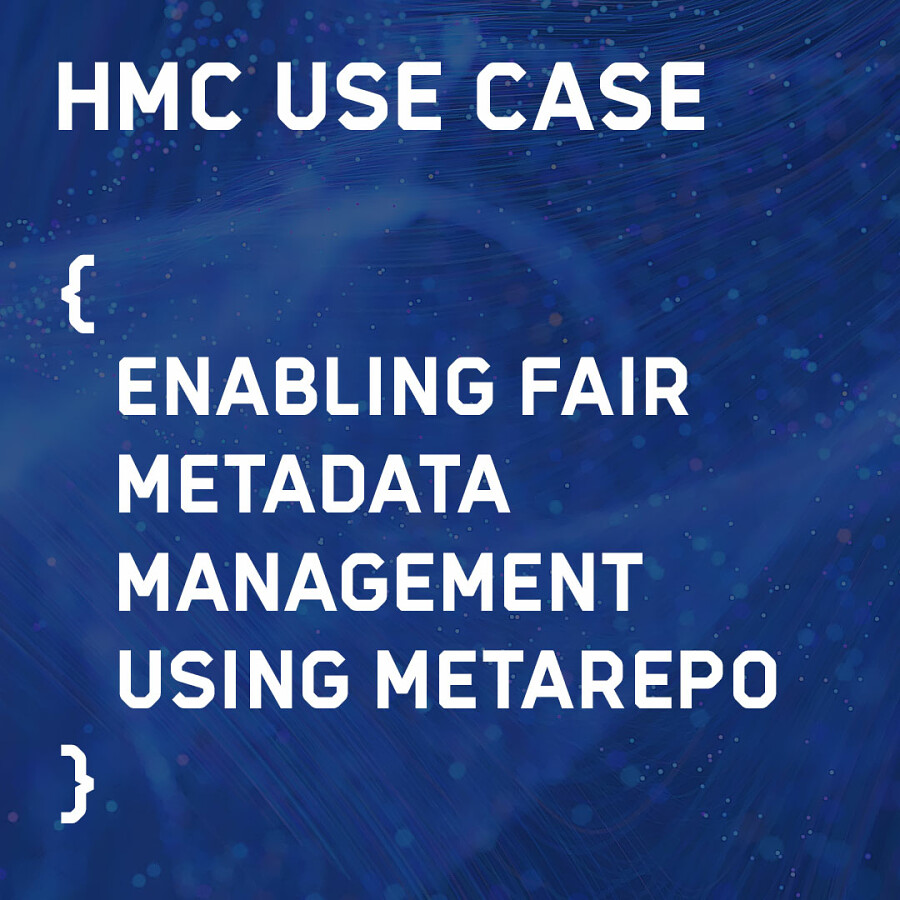 The Nanoscience Foundries and Fine Analysis Europe Pilot (NEP) implements the first open-access research infrastructure supporting comprehensive projects for multidisciplinary research on materials and functional systems at the nanoscale and at the microscale. The combined access to resources allows researchers to face complex nanoscience challenges that cannot be provided by any single research infrastructure alone.
The large amount of data produced requires to be managed: not only to be stored, but also to be complemented by descriptive metadata, following the pillars of Findability, Accessibility, Reusability and Interoperability: the so-called FAIR Principles (Wilkinson et al, 2016). This means that the metadata needs to be managed, too.
On the long and winding road towards FAIR (meta)data management, NEP made available for its users MetaRepo, an instance of the MetaStore, which offers a generic metadata repository and metadata schema registry. It enables data curators to register metadata schemas in one of the supported formats (XML Schema Definition or JSON Schema), and it allows users to store metadata documents, linked to the datasets they describe, which are automatically validated at upload time against the corresponding registered metadata schema.
To ease the usage for researchers, MetaStore offers an intuitive graphical user interface (GUI) which can be customized and is also available for MetaRepo. This user-friendly GUI is based on the Metadata Editor (https://github.com/kit-data-manager/metadata-editor). With the help of the GUI, the users can browse all accessible metadata schemas and documents, modify existing metadata documents, and add new metadata documents.
The adoption of these HMC FAIR Data Commons results offers valuable advantages for the NEP users, which are:
metadata documents can be edited directly from the MetaRepo GUI using a sophisticated editor allowing the user to see applied changes inline;

the validation of all metadata documents against registered metadata schemas guarantees the MetaRepo to remain in a consistent state;

MetaRepo could be easily configured to use the NEP AAI based on Keycloak (https://www.keycloak.org), which allows to assign fine grained access permissions to metadata and schema documents for single users and user groups;

all metadata schemas are publicly accessible, which offers a direct starting point for new users to describe their data using metadata that follows open standards;

using MetaRepo to add metadata describing each step of the experiment (e.g., sample preparation, measurement, data analysis) will ensure to have complete and validated metadata, linked to the relevant raw and/or analyzed datasets, at publication time.
MetaRepo will be gradually populated with metadata documents linked to the scientific datasets resulting from NEP experiments and thus forms the basis for FAIR (meta)data handling in NEP.