HMC FAIR Friday with Roland Bertelmann (Head of Helmholtz Open Science Office)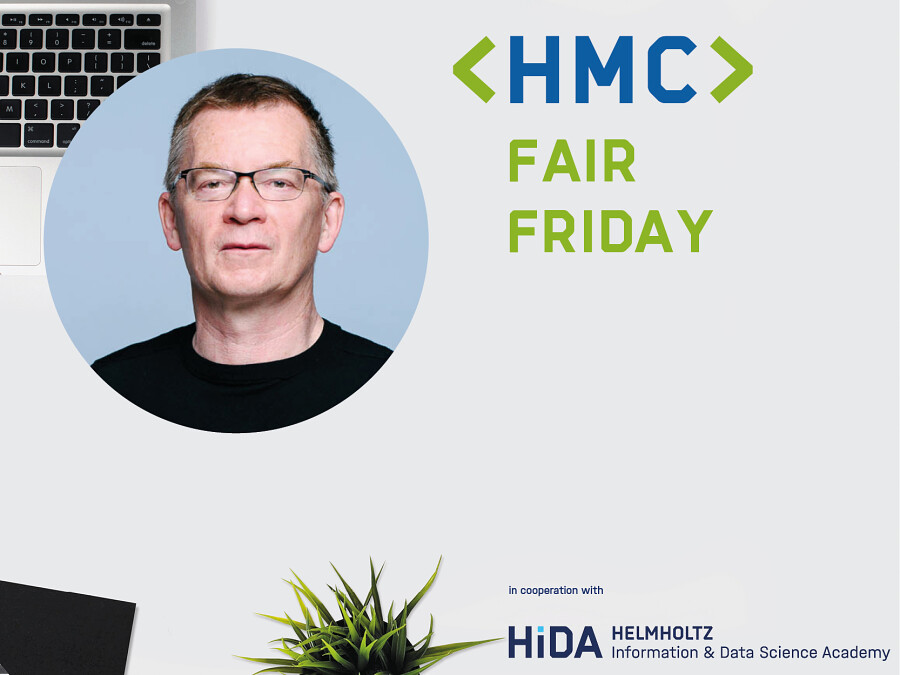 23.09.2022
Speaker: Roland Bertelmann (Head of Helmholtz Open Science Office)
Title: Metadata as a key? Open science, good scientific practice and research integrity
Together we will discuss open science, good scientific practice and research integrity. After all, openness is a pillar for good scientific practice and contributes to research integrity. But how does metadata fit into this?
After the summer break, Roland Bertelmann will kick off our FAIR Friday series in a special setting: this event will take place as part of the Incubator Summer Academy of the five Helmholtz Incubator Platforms (Helmholtz.AI, HI, HIFIS, HIDA and HMC), which will take place from September 12-23 2022. As usual, the event will be open to everyone.
Date: Friday, 23 September 2022, 10 a.m. CEST
Registration: https://helmholtz-de.zoom.us/meeting/register/tZIpc-yqpzspGNQqIsA7Je-BLBx87K8dJW-S
To stimulate and support interdisciplinary exchange, the Helmholtz Metadata Collaboration (HMC) in close cooperation with the Helmholtz Information & Data Science Academy (HIDA) is organizing the HMC FAIR Friday lecture series. It is aimed at experienced actors in research data management as well as scientists from all research fields of the Helmholtz Association and beyond.
HMC FAIR Friday features talks by high-ranking national and international speakers to bring all participants (even) closer to the world of FAIR data, deepen individual aspects and stimulate discussions.